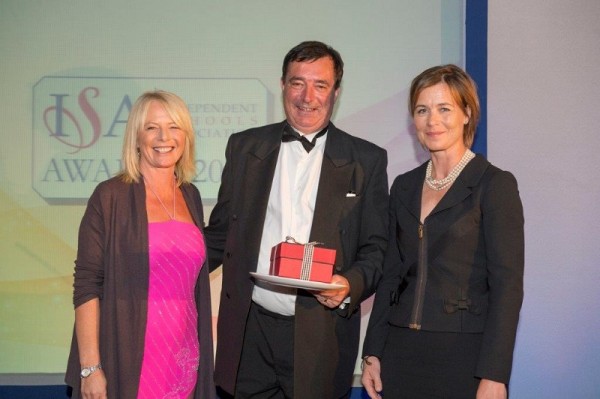 The Independent Schools Association (ISA) inaugural Awards for Excellence was held on 15th May at Coombe Abbey Hotel in Warwickshire.
Oakhyrst Grange School was one of three schools from across the country that was nominated for the Award for Excellence in the Arts.
I was absolutely delighted to collect the 1st place winner's plaque.
The glittering affair was hosted by television celebrity Juliet Morris. With over 320 schools within the ISA this is a major achievement for a small but outstanding school.
Congratulations to all our musicians, artists, creative writers and dramatists.
Mr Alex Gear, Headmaster
Reproduced by permission of Alchemy Contract Publishing.
Picture shows Mrs Juliet Morris, British Television Presenter, Mr Alex Gear, Headmaster, Oakhyrst Grange School and Ms Louise Edeadie, Director of Inkerman Ltd, sponsor of the ISA Awards event.